1969 Fiat 500 L « Rosso 115 » – Fully restored
1969 Fiat 500 L « Rosso 115 » – Fully restored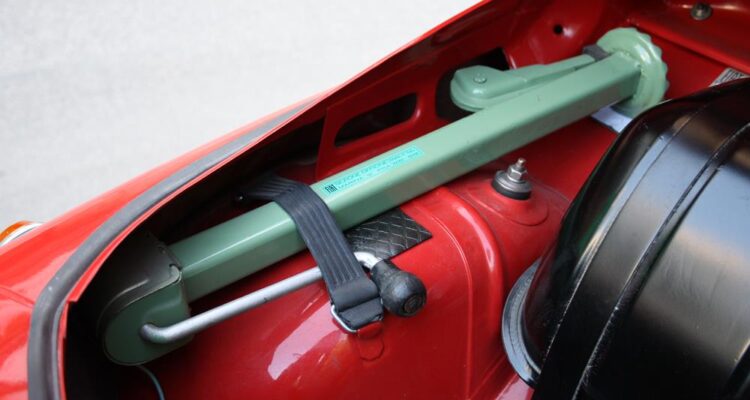 1969 Fiat 500 L totally restored. The Fiat 500 is in perfect condition. Painted a beautiful Red 115 and upholstered with black vinyl.
It was restored about 10 years ago, the restoration has been fully documented. Below you will find some photos of the restoration.
Every single piece has been taken apart and restored.
The restoration took a year of work.
Most of the original pieces have been recovered and, thanks to the work of a tinsmith craftsman, many parts have been rebuilt.
Surely, this Fiat 500 is suitable for those who want to enrich their collection of vintage cars with an artfully restored piece, but also for those who want to start their collection with a quality piece.
A photo book with all the photos of the restoration will be provided with the car.
DESCRIPTION
First registration: 1969
Body color: Red 115
Interior color: Black
Kilometers: 92745 km
499.5cc twin cylinder engine
Manual gearbox 4 gears + reverse
2 Chrome exterior rearview mirror
Paint condition: excellent
Mechanical condition: fully functional
Condition of the electrical system: In perfect working order
New Spare tire included, original tool kit, luggage rack
EXTERIOR
INTERIOR
MECHANICS, BONNET AND FLOOR
RESTORATION