1970 Fiat 500 L completely restored
1970 Fiat 500 L completely restored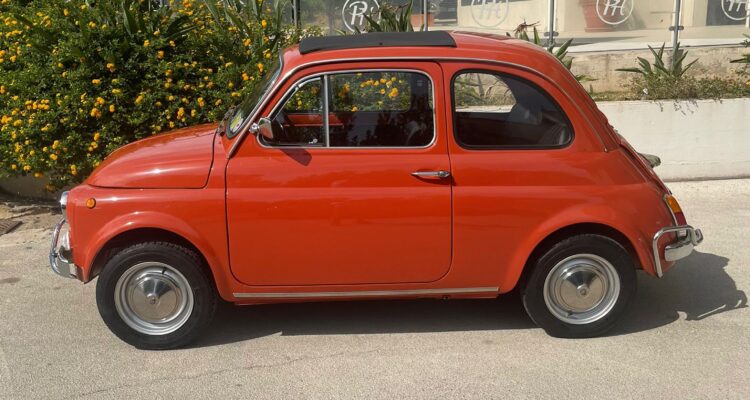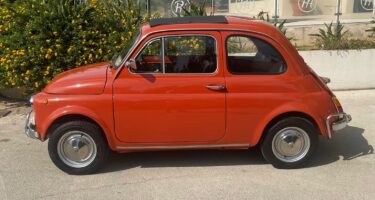 ---

| | |
| --- | --- |
| Brand: | Fiat |
| Model: | 500 L |
| Year: | 1970 |

| | |
| --- | --- |
| Engine size: | 499cc |
| Kilometres: | 16000km |
| Gear box: |  Synchro |

| | |
| --- | --- |
| Restored: | 1 years ago |
| Vehicle inspected: | No |
| | |

---

Description of defects found: Not found anything in particular

---

---

Other/Notes: ASI approved
We offer for sale a beautiful 1970 Fiat 500 L completely restored
The car is a real gem! It has been completely restored and it is fully functional in all parts!
The engine has also been thoroughly overhauled.
The 1970 Fiat 500 L completely restored is ASI approved.
MAIN FEATURES:
First registration: 1970
Body color: Red
Interior color: Black
Paint condition: excellent
Mechanical condition: fully functional
Condition of the electrical system: in perfect working order
For any information, do not hesitate to contact us
It is possible to ship the car all over the world. For a cost estimate, indicate the location.
For every classic Fiat 500 sold, we will plant an olive tree in Salento. You will be able to give a name to your olive tree, and the first year you will receive 1 liter of extra virgin olive oil. find out more.
EXTERIOR
INTERIOR
MECHANICS AND HOOD
You may also like…
New entry! Fiat 500 Giannini Original TV, so we are not talking about a replica, modified in terms of mechanics and interiors. As you can see from the photos, the Fiat 500 is in very good condition, mechanically perfect and the Body is flawless, apart from a tiny crack at the base of the left drip. 700cc engine 5-speed gearbox alloy wheels oversized oil sump sports dashboard electric petrol pump "Racing" type independent front suspension kit front disc brakes Rear tinted windows
18.400,00

€