1960 Fiat 500 N in perfect condition
1960 Fiat 500 N in perfect condition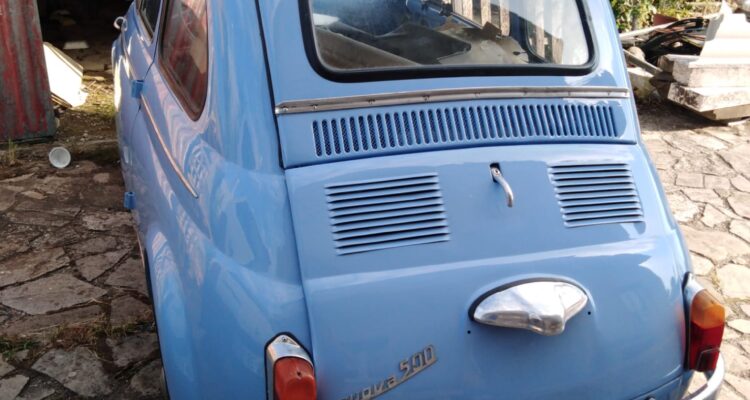 1960 Fiat 500 N in perfect condition. The 1960s are those of the "economic miracle": the country is growing in all respects, there is optimism, enthusiasm and a desire for well-being.
This fantastic 1960 Fiat 500 N in perfect condition reflects the enthusiasm of the period!
In very good condition as it has been fully restored it features a modified 499cc F engine.
The car does not need any further work.
So are you ready to relive the period by getting on board and dreaming of the "Dolce vita" years?
MAIN FEATURES:
First registration: 1960
Body color: Light Blue
Interior color: Black
Modified 499 cc engine
Manual gearbox
Paint condition: excellent
Mechanical condition: fully functional
Condition of the electrical system: In perfect working order
For any information, do not hesitate to contact us
It is possible to ship the car all over the world. For a cost estimate, indicate the location.
Fiat 500 on consignment. It is the responsibility of the Fiat 500 seller to provide a detailed description, GarageFiat500 is not responsible for any omissions and/or inaccuracies.
GALLERY