1972 classic Fiat 500 L – disk brake system
1972 classic Fiat 500 L – disk brake system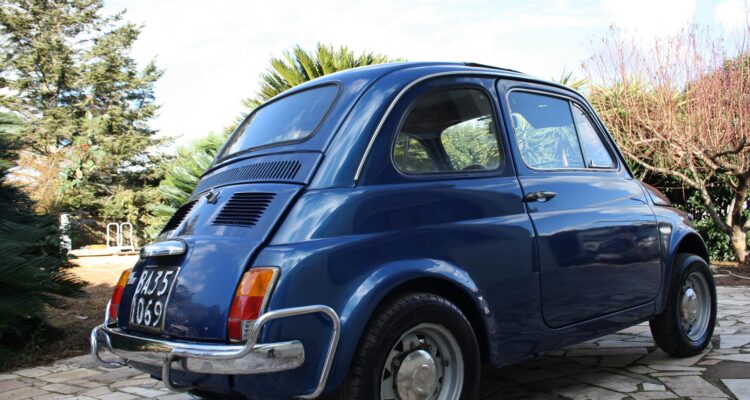 For sale 1972  fiat 500 L classic, painted in metallic blue and light blue interior with 39402 kilometers.
After a period of neglect, this classic Fiat 500 L was bought and restored 20 years ago.
A 650cc engine and a synchronized gearbox were also fitted.
The platinum points system has been replaced with electronic ignition, solving the problem of points breaking and leaving you on the road.
To improve road holding, wider rims and tires have also been combined.
The front badge has also been replaced with a newer Fiat badge.
For sale 1972 fiat 500 L classic
Used for the usual Sunday outings, it remained with its new owner until 2020, when he sold it to a dealership, to buy a new car.
In 2021 we bought it. We have overhauled the engine and fixed some scratches on the bodywork.
To make it even safer, we've fitted a front braking system with disc brakes.
The addition of 2 additional headlights on the front gave it an even sportier look.
The set-up is completed by a wooden steering wheel and gear knob
Now, this 1972 fiat 500 L is for sale. Definitely a very good classic Fiat 500 which gives a pleasant and safe driving experience.
EXTERIOR
INTERIOR
MECHANICS, BONNETS AND FLOOR